Description
Lollar Mustang Bass Pickups offer a higher output than the original design with clear pronounced top end, full low end response, and quick but soft attack with moderate sustain. Available in two sizes—Version A (covers not included) and Version B (black covers only)—to fit most vintage and re-issue models.
Avg. DC: Version A 9.3k
Avg. DC: Version B 8.1K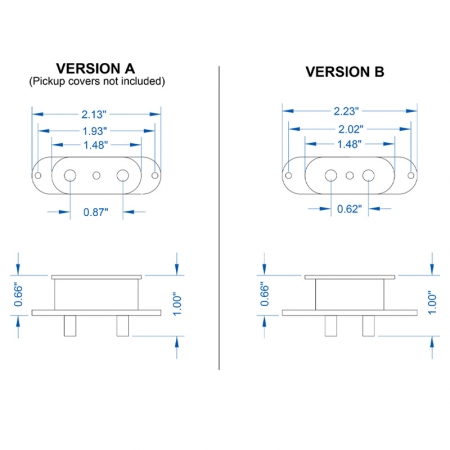 Lollar Mustang Bass Pickups are all hand made in Tacoma, Washington, USA. Using only the very best locally sourced materials to produce some of the most sought after pickups for electric guitar, bass, and steel guitar available. If you're on a quest for tone, Lollar Pickups will help you discover that tone.
Tone Merchants are proud to be the New Zealand and Australian distributor for Lollar Pickups.